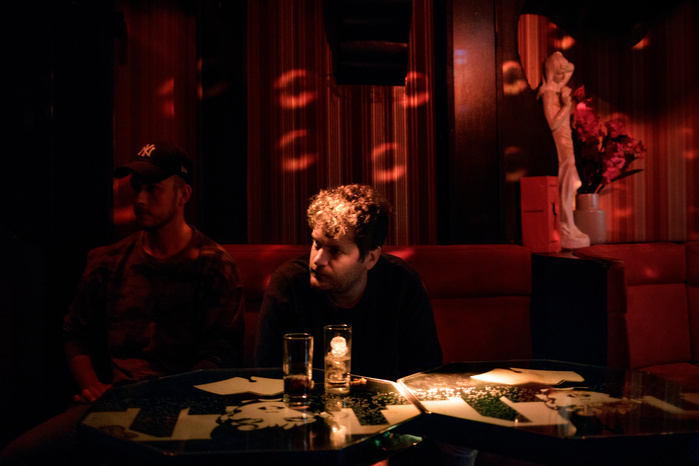 06:14 am. Running on our twenty-first hour. We're sitting in fake leather furniture in a sex club for swingers and wash-ups from the dark part of Copenhagen. I'm staring with disbelief through a greasy glass table at my white sneaks. My initial reaction is to reject the vision as an optical illusion. A drunk man's imagination, but then it dawns on me that I noticed it earlier in the evening, when Jakob offered me an organic licorice in a 24-hour drugstore, and I hungrily reached into the plastic bag. Tiny dark feathers. A small transformation, but now full metamorphosis between horny naked bodies. Through the seams and the ageing leather of my Converse All-Stars glasslike black nails are emerging. Winding like serpentines across the floor and between the stilettos of the Philippino transvestite who's blowing Peter. My neck is rising from my chest like a arching snake. Long black feathers from a growing hump breaching skin between beads of sweat. A heavy stench of boiled flesh fills the low-ceilinged basement. Makeup-smeared pornstars and anal sex illuminate the madness from a flat-screen TV in the corner, but no one takes notice. Everybody is wallowing in a gush of coke and bodily fluids while I leave my human form. Enters mythology as the next chimerical creature. Demi human in scaly legs and sprouting hawk beak. I close my eyes and feel my limbs welcome their new fate. Embrace their new story. I'm the yellow king. In a cloak of whispering voices I walk through the woods where the sins of man cast long shadows. Under the twin suns where carrion rise from teeth and pus. Where songs and symphonies are written and cathedrals build just for fools. I am beyond this world. 
But then it suddenly subsides. The transformation is complete. I open my eyes and enter my new body. Reborn a Sunday morning in a sex den. I stretch my limbs and shut out all light with a tremendous wingspan. Human vulture. Scavenger. Never more grotesque, never less human but in this psychosis of sex and symbiosis in this moment of madness I am content. In this hideous condition I am home. I fold my long claws around a plastic cup with diluted beer, drink a lukewarm sip and burst into a long triumphant shriek.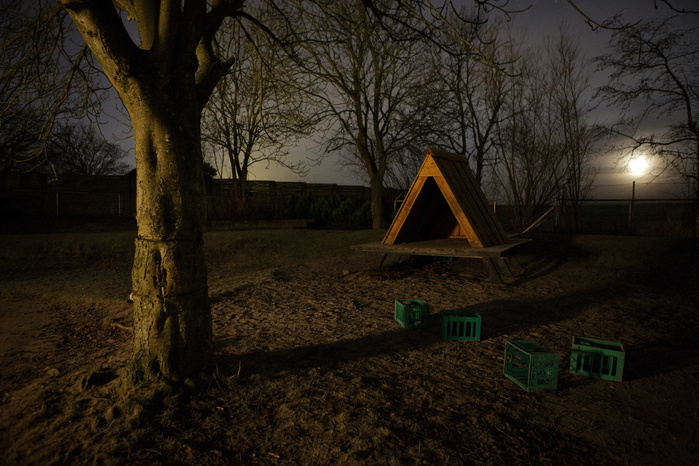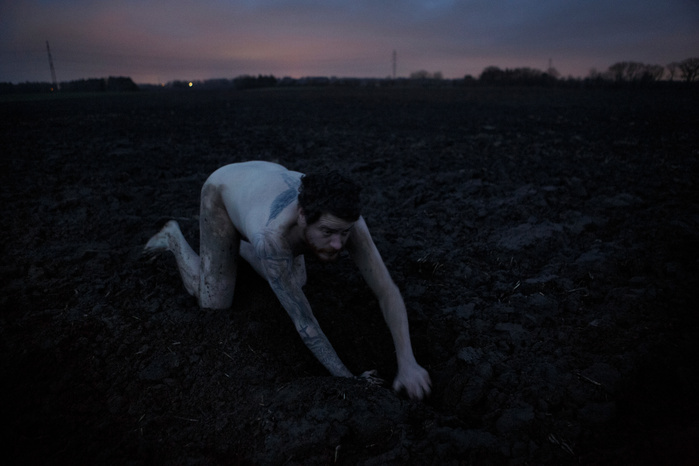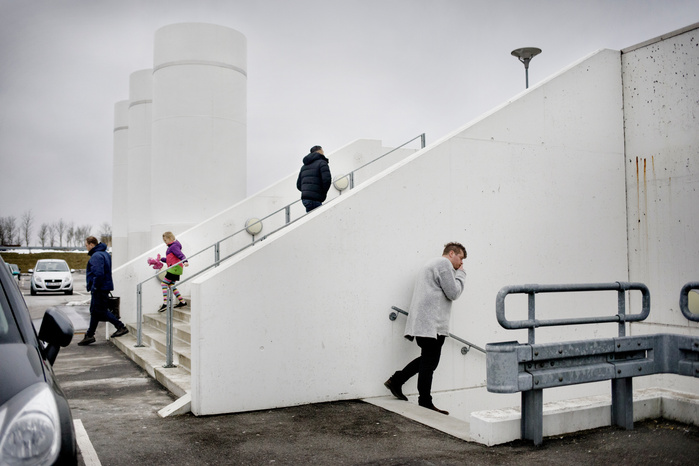 They'll see me and think I'm wrong in every possible way cause I look like Quasimodo with my crooked back and growling gut full of beers and drugs and most likely Beta Blockers. They'll giggle and point or loose all composure, falling over each other laughing and vomiting. As long as I control myself and remember Beta Blockers. Just resemble a real person, and don't be a disgusting psychotic idiot.
For four months a incredible elder lady in a mink fur lived next door at the institution. They treated her depression with electroshock which meant she couldn't remember a God damn thing but she remembered my name as the only one on the ward. We'd smoke our cigarettes by the main entrance while she'd tell me the samme story over and over again. Cross country skiing and fresh tracks across the peak. I might have heard it a hundred times. A short cigarette story but with a joy I never got sick of.
You get accustomed to the drooling and the excessive medication but the meaninglessness is hard to rid. Eventually I tried to find God. Read the book and ask for understanding but I never heard back.
The best medication is two grams of coke, three glasses of wine and a pack of cigarettes. If I make the peak I can open any window and a fucking deer will eat out of my hand.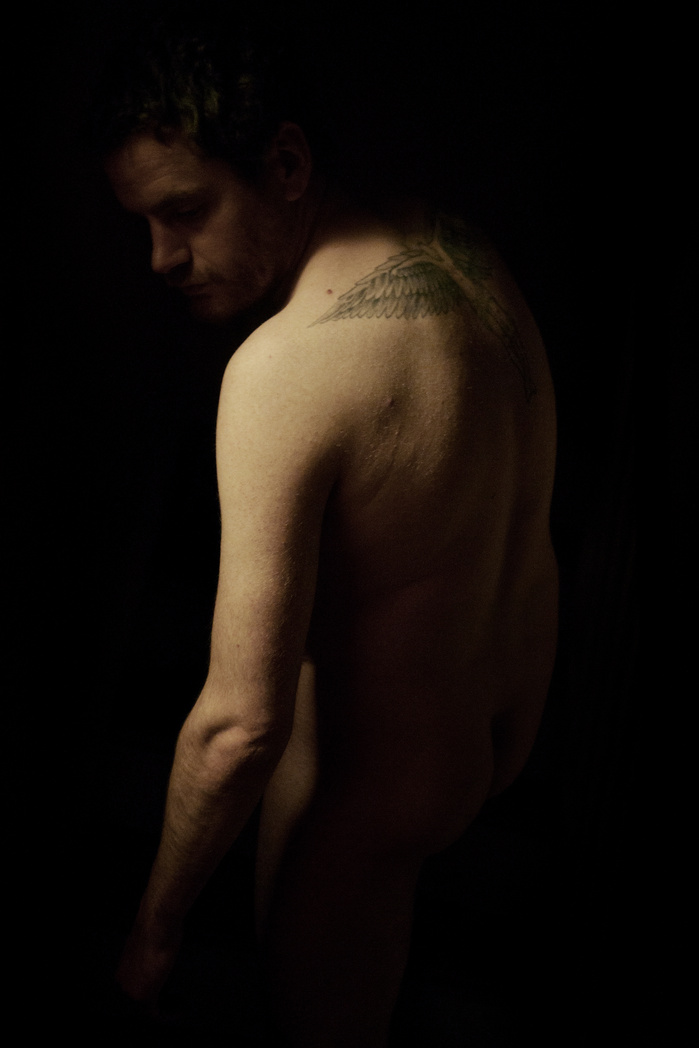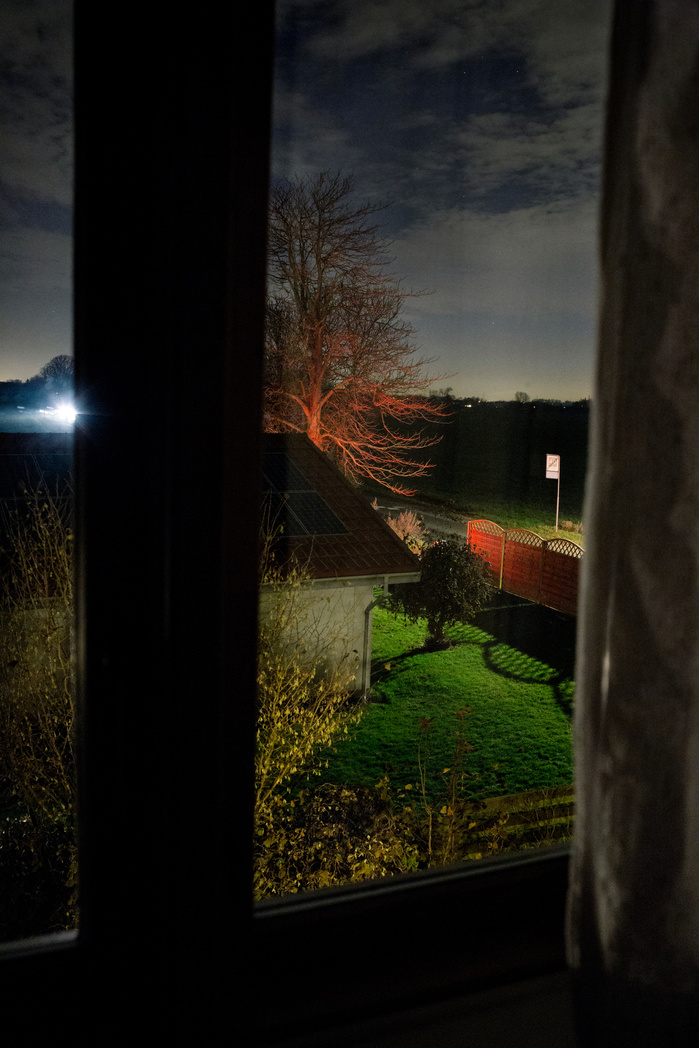 Something inside me screams to ride the wave and nurture the impulse. See how fast you sink and how deep it goes. It's so motherfucking hard to hold on to hope. Cling to the idea that one day you'll be a regular young man again. Education, Potential, Citizen. On the other hand, it seems so easy to let go. Loosen your grip and let the madness piss all over the place.

There's a quiet consolation in absolute surrender.